B.S. Agricultural Systems Management
Graduates of the Agricultural Systems Management program manage people, money and machines in the food and agricultural industries. They are typically employed as production or processing operations managers, equipment managers, or in technical sales and services. Employers include farm and industrial equipment companies, food processing plants, cotton gins, grain and seed companies, livestock feeding operations, irrigation companies, construction companies, manufacturers, and a variety of other employers who need technical managers.
Admissions
We're committed to providing students opportunities to get a well-rounded education that prepares them to become leaders in their professions and in their communities. That means a focus on service as well as academics, and experience tackling real-world problems alongside some of the world's top professors.
The technological courses are applications-oriented and focus on practical experience in food processing systems, water management, machinery and power systems, electrical systems and electronics. Business courses include accounting, economics, marketing, management, law and finance. Students can obtain a minor in either Agricultural Economics or Business by taking the 15 hours of noted coursework, plus one additional 3-hour class per minor. Management and systems science techniques such as linear programming, simulation, optimization, queuing theory, inventory models, PERT/CPM and expert systems are taught along with applications for solving realistic problems faced by agribusiness managers.
Applications for the B.S. in Agricultural Systems Management degree are processed through the main admissions portal at Texas A&M University. Choose your path below to learn more about the admissions process and requirements.
Agricultural Systems Management Program Details
Agricultural Systems Management students focus of two areas of studying; technology and business. Technological courses are applications-oriented and focus on practical experience in food processing systems, water management, machinery and power systems, electrical systems and electronics. Business courses include accounting, economics, marketing, management, law and finance.
Degree: B.S. in Agricultural Systems Management
Credit Hours: 125 total credit hours
Technical Electives (PDF)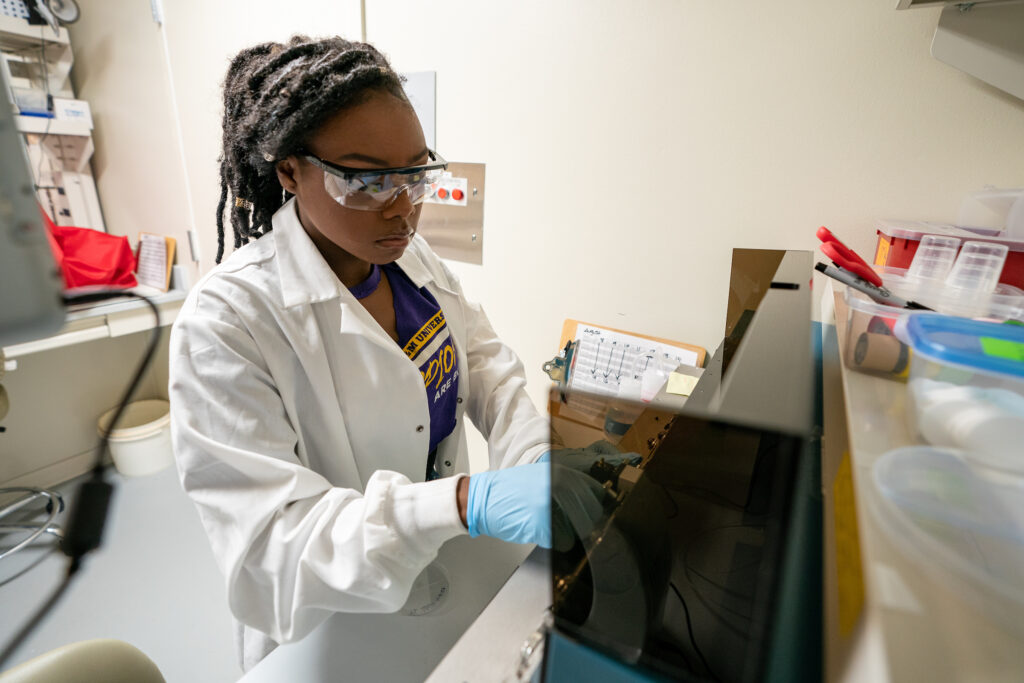 Minor in Agricultural Systems Management
Our minor in AGSM tracks to provide students with more opportunities to excel academically and provide flexibility in their chosen career path.
Academic Advising
In the College of Agriculture and Life Sciences we have aligned our academic advising to better support students during their time at Texas A&M University. We have assembled a diverse and knowledgeable advisor community dedicated to providing our students with high-quality academic advising services. If you are a current student and have questions about your coursework, degree program or progress toward graduation, we encourage you to reach out to the SCTS Advising Center.
Bachelor of Science Enrollment and Graduation Data
| | | |
| --- | --- | --- |
| Academic Year | Fall Semester Undergraduate Enrollment | Academic Year Bachelor's Degrees Awarded |
| 2022-23 | 132 | 33 |
| 2021-22 | 123 | 38 |
| 2020-21 | 124 | 46 |
| 2019-20 | 137 | 41 |
| 2018-19 | 143 | 46 |
Academic Year 2022-23 Fall Semester Undergraduate Enrollment is preliminary as of the 12th Class Day (September 9, 2022)
Data Source: Texas A&M University Data and Research Service
Career Options in Agricultural Systems Management
The breadth and depth of training you receive will prepare you to find employment with competitive food, nutrition and health based companies and with firms outside of that sector. Recent companies that have hired our graduates include Ben E. Keith, Coca-Cola, Hardie's Fresh Foods, St. Joseph's Regional Hospital, Texas A&M AgriLife, Texas Woman's-Houston, WIC.
A wide array of career opportunities in Agricultural Systems Management are available depending on what degree program and track you pursue. You can also explore other careers in this major through the Texas A&M Career Center.
| | | |
| --- | --- | --- |
| Job Title | Description | Average Salary |
| Operations Development Associate | Operations Development Associates advance the organization's fundraising program including database management, prospect research, planning and coordinating site visits for prospective donors, coordinating fundraising and special events | $60,000 |
| Food and Beverage Manager | Food and Beverage Manager's duties include managing the day-to-day operations, developing menus, purchasing supplies, training and supervising staff, maintaining health and safety standards, and implementing strategies to maximize sales and profitability. | $64,000 |
| Account Executive | Account Executives build relationships with new clients and manage relationships with existing ones. Account executive jobs exist across industries, serving as point of contact for clients and internal company teams, often interacting with both daily. | $72,000 |
| Project Engineer | Project Engineer is a professional who is responsible for all technical and engineering aspects of their assigned projects. They plan, schedule, predict, and manage all the technical tasks of their assigned project to assure accuracy, proper resources, and quality from start to finish. | $68,000 |
| Outside Sales Representative | An outside sales representative conducts sales out in the field via face-to-face interactions with both potential and existing customers. They are responsible for offering the best possible customer experience as well as providing hands-on explanations of any new or updated products when necessary. | $65,000 |
Have Questions?
For degrees or admissions questions: